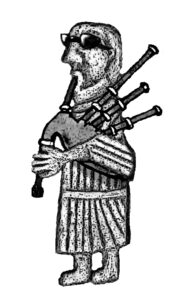 Earlier Tuesday we sent out a post about it being a good year for fiddle players.  It is likewise so for pipers.  If you're serious about improving your skills you have two days more (until August 15th) to purchase the Early Bird admission to Spanish Peaks Piping Retreat.  You will find more information and two ways to register on the Festival Retreat page.  It is not a problem to register after the 15th, but early is a way to save $20.
Gifted Armagh uilleann pipes and low whistle player,  Cillian Vallely, who tours with Lunasa, will perform during the Festival, and will also be on hand at the Retreat to offer instruction and demonstration.
Timothy Cummings, who was at the Retreat in 2018, will once again be an instructor for the Scottish smallpipes (kitchen pipes, shuttle pipes, parlor pipes, border pipes, etc., mouth blown or bellows blown).  Bob Mitchell of Shepherdstown, West Virginia, will be joining Timothy as a smallpipes instructor.  Dirk Mewes, a professional maker and performer of uilleann pipes, will also be a teaching and workshop resource.
The Retreat starts on Friday, September 20th, but you can get started off the right way with a Festival free event on Thursday.  We're calling it Bagpipe Frenzy – Pipes in the Park.  And it is in the La Veta town park, from 3:00 – 4:00 pm.