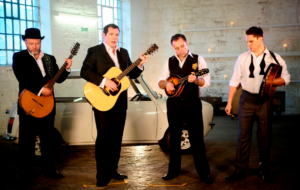 Our roster of performers pulls together people from across the world. Each year the festival board works to bring together the best mix of new, repeat and special individuals. We have had theme, history, artist and country specific festivals. the idea is to make each festival interesting, exciting and yet familiar. There are artists who are favorites that are invited back time and time again.
We welcome new additions to our festival, Altan, Outside Track, High Kings and Chris Newman & Maire Ni Chathasaigh.
This year we are honored to bring back Robbie O'Connell, Ed Miller, Jerry O'Sullivan, Mairtin de Cogain, RoRDavid Migoya, Arlene Patterson, David and Debbie Kolacny, Ben Miller and Tanya Perkins .