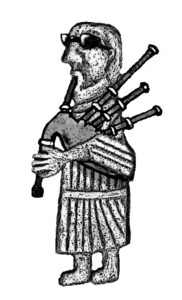 Over the years there have been two retreats held during the Celtic Music Festival. One, the Spanish Peaks Piping Retreat, 2019 incarnation, is currently taking shape!  Sponsored by the Spanish Peaks International Celtic Music Festival, the Spanish Peaks Piping Retreat brings the excellence in smallpipes instruction (kitchen pipes, shuttle pipes, parlor pipes, border pipes, etc., mouth blown or bellows blown).
This year we're pleased to announce that Bob Mitchell of Shepherdstown, WV and Timothy Cummings (also with us in 2018), will serve as instructors for the Scottish smallpipes.
Dirk Mewes, a professional maker and performer of uilleann pipes, will also be a teaching and workshop resource.  In addition, gifted Armagh uilleann pipes and low whistle player, Cillian Vallely, who tours with Lunasa, will be on hand to offer instruction and demonstration.
The class descriptions can be seen here.
Join us and learn some new tunes, pick up some techniques, make new friends and enjoy the beauty of La Veta, CO.
There are two methods of registration.  The first is to print this Registration Form and mail it in.
The second method is to click on the access to online registration for the Celtic Music Festival.  Then scroll down to find this option.
.
The Spanish Peaks Harp Retreat, now in it's 15th year, will take place this year on the weekend following the Festival and Piping Retreat, from September 25th – 29th. Check out what is going on with this well loved partner of our festival.