Spanish Peaks Piping Retreat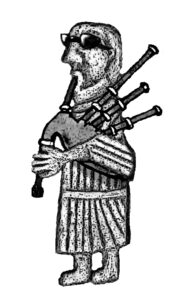 Save the date and plan to attend the 2023 in-person Spanish Peaks Piping Retreat in scenic La Veta, Colorado! This friendly gathering offers classes focused on Scottish smallpipes and uillean pipes, and welcomes beginners right through to advanced players.
One of the awesome benefits is it coincides with the Spanish Peaks International Celtic Music Festival (
https://celticmusicfest.com/
) — bands, ceilidhs, concerts galore!
Dates: Thursday, Sept. 21-Sunday, Sept. 24
Cost: $270
We're super excited about having Seán Gavin join us, and Barry Shears will return for his second visit.     
If you have any questions, send an email to SpanishPeaksPipingRetreat@gmail.com.
For more information about this year's Piping Retreat, please visit our Facebook page:  https://www.facebook.com/SpanishPeaksPipingRetreat .  For registration and schedule information, please visit our webpage at: www.sppipers.com.