Spanish Peaks Piping Retreat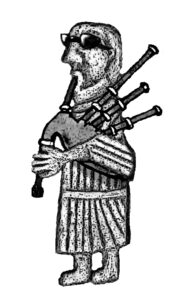 Over the years there have been two retreats held during the Celtic Music Festival. This year, 2020, the Spanish Peaks Piping Retreat will take place virtually. Normally sponsored by the Spanish Peaks International Celtic Music Festival, the Spanish Peaks Piping Retreat brings the excellence in smallpipes instruction (kitchen pipes, shuttle pipes, parlor pipes, border pipes, etc., mouth blown or bellows blown).

More information on this year's Virtual Retreat can be found here.
Our teachers will include Timothy Cummings (also with us the past two years), and Rosalind Buda.
Suggested donations: All monies collected go 100% to the instructors. We are suggesting a donation of $15 per class. That means you get the whole enchilada for $60! If you can pay more, please help support our fantastic instructors! If you can't pay anything, please feel free to join us. Tim & Rosalind understand that covid-19 has caused a lot of economic stress this year. Their careers have suffered, too, so please support them as possible. Payments will likely be submitted via PayPal, but that detail is TBD.
Videos will be released on YouTube. Audio and pdf files will be available via a DropBox folder. We will need your email address in order to send you the links. Please submit your email and any questions to Jim Conley at SpanishPeaksPiping@gmail.com Schedule details subject to change. We hope to have an additional surprise, or maybe two!

Spanish Peaks International Celtic Harp Retreat

The Spanish Peaks Harp Retreat, in what would have been its 16th year, has had to cancel the retreat in 2020 due to caution around COVID-19. We hope to see you in 2021.