Good News!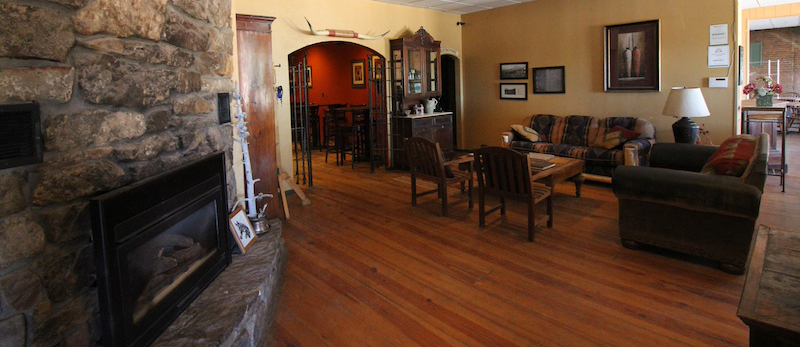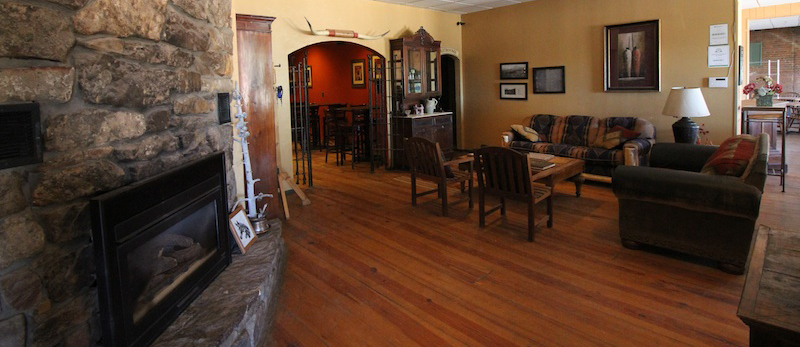 La Veta Inn is back…
and better than ever!
The Festival is pleased to say that La Veta Inn is once again open for business and
resumes its place as one of our main hubs and gathering places during Festival week.
Check out the list of events happening at the pub here.
---
La Veta Inn and Agatha's Restaurant & Bar
Under New Ownership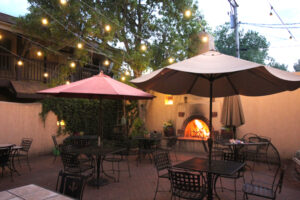 The newly purchased and renovated historic La Veta Inn is conveniently located in the heart of La Veta and a central hub for many day trips and activities. Our 17 stunning individually decorated rooms occupy the property in several styles that will offer you the most relaxing stay. Our onsite full service restaurant and bar is here to serve, offering New American cuisine from a scratch kitchen, in both a casual bistro and fine dining menu, specialty cocktails, craft beer, live music, special events, and more, all just steps from your room. 
For more info and reservations visit:  www.lavetainn.co or call 719-742-5566. 
Local owners, Ali and Ryan, manage the property ensuring attention to detail and an unsurpassed level of care. When you walk the property their involvement is clear and it's easy to see their big hearts and personalities are a vital part of what makes the Inn so special.
We fell in love with the beautiful patio and details of the property and knew this was the place for us. It wasn't long after Ali and I too found La Veta to be our home. Ever since we've been working hard to make both the hotel and restaurant a place to remember.  We would like to welcome you to come visit us and fall in love with the town, the area, and our Inn just as we have.

With Love- Ryan & Ali