Hello fiddle aficionados,

Did you catch the first-ever virtual performance of The Bow Tides last September? If not, you can here. I am still blown away by the energy and musical imagination in their debut performance. They currently have had over 1000 views on the Festival YouTube channel.
Well, if I played the fiddle, I'd be scheduling in pen right now the opportunity to learn from the original Bow Tides: Jessie Burns, Ellery Klein, and Katie Grennan, as well as Winifred Horan. Wow!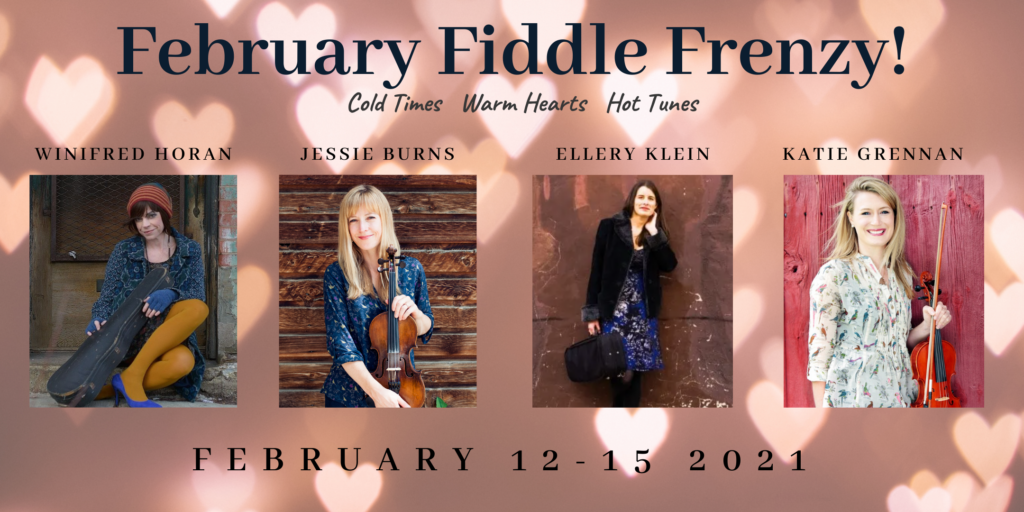 I'll let Jessie tell you the details:

"February Fiddle Frenzy – February 12-15:  Join Winifred Horan (founding member of Solas), Jessie Burns, Ellery Klien, and Katie Grennan (former and current members of Gaelic Storm) for a weekend long virtual & interactive music experience available to fiddlers with one year experience and beyond. All four fiddlers bring with them a wealth of experience as established performers and will be working with all levels throughout the weekend. Click here for more details and to register."