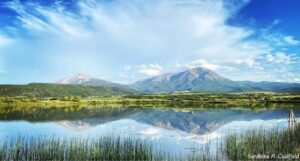 We have great news!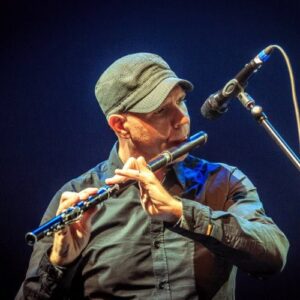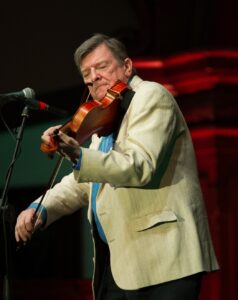 After a careful consideration of numerous factors, we have decided to proceed with a live Festival this year.  There is a yearning for live music, and though the virtual festival last year filled a gap, it lacked what makes this event unique and special.  The Spanish Peaks campus, personal interaction with world-class musicians, the spontaneity of live performance, followed by the late-night session playing.
For those of you who have attended in the past, much of this year's format will seem familiar.  Friday and Saturday, September 17th and 18th, will have a full complement of workshops, presentations, demos, and performances.
Unfortunately, will not be able to hold our traditional opening events at Uptop and Gardner, but we do plan to bring back the "Lads at the Dog Bar" late afternoon on Thursday.  Sunday the 19th will be shortened, as we are only able to consider Sunday a.m. options.
Do you recognize the two pictured artists?  Kevin Crawford on the left, and Kevin Burke on the right.  They will be featured this year, along with guitarist John Doyle (2013 Festival), fiddle player Colin Farrell (2018), guitarist Patsy O'Brien (2018-19), Scottish folk singer Ed Miller (forever!), guitarist Rich Brotherton, and Take Down the Door (Jessie Burns, Eric Thorin, Beth Gadbaw, Jon Sousa, and Adam Agee).  While we will welcome an unexpected late addition, we feel that this will be a stellar line up for 2021.
A final word here – We remain cognizant that the months of COVID are not yet behind us, and that the Festival community is made up of many perspectives and needs.  While we intend to be as safe as possible, we don't plan to mandate either vaccines or masks.  However, keeping in mind our common passions, and the community that we are, we urge everyone to make decisions that respect yourselves, and others.
We hope to see you in September!  Stay tuned for soon-to-come announcements about pricing, scheduling, lodging, and other Festival news.