Latest News
The Lineup for the 2016 Festival has been announced
May 2, 2016
-
Our roster of performers pulls together people from across the world. Each year the festival board works to bring together the best mix of new, repeat and special individuals. We […]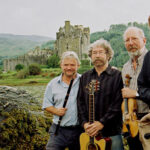 Tannahill Weavers in April!
March 15, 2016
-
The Tannahill Weavers will be in La Veta on Sunday, April 24th at 5pm, at the La Veta inn. As with the Runa concert, there will be dining and a […]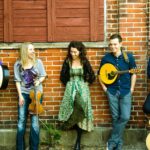 Runa in Concert!
February 22, 2016
-
Have you missed Celtic Music since the end of our festival in September? Well, we have the great pleasure of announcing Runa in concert in Walsenburg on March 9th at […]
Our Mission
The aim of our Festival is to provide Huerfano County with an annual Celtic Music Festival and four day retreat led by renowned international artists, teachers and scholars selected from across North America, Scotland, Ireland, Spain and other Celtic countries who by sharing their musical and oral traditions enrich the lives of our people and communities, specifically our children through our Schools Outreach Program.
It is as much a retreat as it is a festival. We encourage people to come down for a day or two – more if possible, and build your own experience with the festival offerings, world class performers, along with the sights of Huerfano County.