Latest News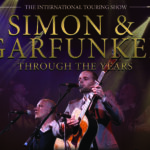 Spring Fundraiser: Bookends Tribute to Simon & Garfunkel
March 20, 2017
-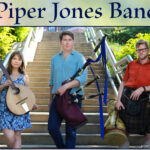 Professional Piper both performing and teaching in February!
January 9, 2017
-
February 25 will be a big day for the Spanish Peaks International Celtic Music Festival!  For the past 12 years, we've brought the best traditional artists to southern Colorado to […]
Many Thanks
October 5, 2016
-
The Spanish Peaks International Celtic Music Festival Board of Directors wishes to express deep appreciation and gratitude to all of you who helped make this year's festival a resounding success. […]
---
MANY THANKS
The Spanish Peaks International Celtic Music Festival Board of Directors wishes to express deep appreciation and gratitude to all of you who helped make this year's festival a resounding success.
Our Sponsors, Donors, and Advertisers:
Ritter Ranch Foundation, Celtic Connection, Huerfano World Journal, Red McCombs Foundation, Koality Web Solutions – Alan Groarke, Community Banks of Colorado, Spanish Peaks Regional Health Center, Cuchara Hermosa, Tom Doerk, Ed & Deb Donovan, The Doubloon Ranch – Nelson & Neece Lane, Holly Koch Orrell & Jerry Orrell, La Veta Inn, The Signature Newspaper, KRCC, KSPK, Sheila Swan, Peggy Zehring, Olan & Lois Adams, Michele Appel, Don & Andy Ayers, Jeff Bridges, Greg & Terri Daniels, Joy Hopley, Jerry Kennedy, Mike Kiska, Nancy & Carl Klinke, Pam & Victor Kovach, The Lathrop/Law Family, Roberta Newton Rosen, Steve & Marsha Schwartz, Carol Speth, Mr. Koch, Jay & Denny Patterson, Charlie's Market, Deerprint Wine & Bistro, First National Bank of Trinidad, Ryus Avenue Bakery/La Veta Farm to Table, Alys' Restaurant & Catering, Bachman & Associates Real Estate, La Plaza B&B and Restaurant, My Friend The Printer, North By Southwest Gallery & Gifts, District O.N.E., and Huerfano School Districts RE-1 and RE-2.
Our Venue Hosts:
1899 Inn, Circle The Wagons RV Park, Deerprint Wine & Bistro, Emsden House, Francisco Crossing, Gardner Community Center, Huerfano County 4-H Club, La Plaza Inn, La Veta Community Center, La Veta Inn, La Veta Park, La Veta Public Library, La Veta Public Schools, La Veta School of the Arts, Miners Park, Town of La Veta, Town of Walsenburg, United Methodist Church, UpTop, and Washington School Theater.
Our Volunteers and Housing Hosts:
Many of our volunteers wear lots of hats and serve in multiple capacities.  We gratefully acknowledge everyone who gave so generously of their time and talents to make our artists and participants feel welcome and appreciated.  Special mention goes to our warm and welcoming host families, to the office and transportation staffs, to the ticket takers and flag workers, to the CD & Merchandise sales team, and to everyone who went above and beyond to help us put on our best festival yet.  Our heartfelt thanks to:
Gayle Baker, Cindy Campbell, Deb Channel, Steve Channel, Jim Conley, John Costea, John Crumlin, Tom Doerk, Deb Donovan, Ed Donovan, Katharine Emsden, Penny Fantasia, Dale Gillan, Robin Gillan, Rodger Hara, Dan Harper, Ruth Heal, Liz Hensen, Sarah Hoffman, Maria Howard, Jonathan James, Nancy Joroff, Mike Joroff, Rena Kaplowitz, Jeanne Keffeler, Jim Keffeler, Jonathan Kellums, Bob Kennemer, Carl Klinke, Nancy Klinke, Barb Kowalik, Chip Kraynyck, Susan Langenheim, Deb Lathrop, Stirling Lathrop, Sam Law, DeEtta Lessar, Jim Littlefield, Peg Littlefield, Janeen Marie, Nicole Marion, Merrie MacDowell, Jim McCain, Roz McCain, Pat McCullough, Harlene Michaels, Steve Muller, Vicki Muller, Jessica Newton, Nancy Nielsen, Jerry Nott, Doug Olson, Brian Orr, Ruth Orr, Larry Patterson, Cindy Reich, Marylee Richmond, Robb Richmond, Bert Rosen, Malea Schmidt, Micky Schmidt, Rachael Schneider, Kim Seng, Di Sortore, Sam Sortore, Bill Stark, Jaye Sudar, James Taylor, Lana Thomas, Justin Timm, Steve Wachterman, Tracy Webb, Karen Wilson, Nikki Wooten, Barbara Yule, Jack Yule, and Mike Zanolini.
Our Board of Directors and Advisors:
Debbie Channel, Jaye Sudar, Jeanne Keffeler, Nancy Klinke, Marylee Richmond, Jack Yule, Jim Conley, Doug Olson, Kim Seng, Maria Howard, Pat McCullough, Barbara Yule, and Nancy Joroff.
---
"We are rarely rendered speechless by our experiences on the road but yesterday was one of them! For the last few weeks these HS kids have been rehearsing 'Schooldays Over', 'Goodnight Irene' and 'The Boys are Back in Town' and yesterday we finally got to sing them together. Ladies & Gentlemen, the Walsenburg High School Choral Singers!! After we took this photo we performed these songs live together in front of an audience, including the WORLD EXCLUSIVE first-ever performance of 'The Boys Are Back in Town' Take a bow boys and girls, each and every one of you were amazing!! #proud — in Walsenburg, Colorado."


~The High Kings
---
"I'm hoping you will forward this message to all the Board and the Volunteers who made our weekend so great! We loved it, working with the HS kids in Walsenburg was a highlight, as was the show on Saturday, and then those special talks and performances on Sunday! Thanks to all for your very kind hospitality, we will never forget it."

~Paddy McPoland
Tour Manager
The High Kings
Dublin, Ireland
---
Defining the Festival
The Spanish Peaks Celtic Festival is designed as an intimate four-day gathering led by renowned guest artists, teachers, and scholars from Celtic countries abroad, Canada, and the United States.  The Festival offers over 60 different events, including major concerts; two singing programs; instrumental workshops and master classes; a series of demonstration talks and performances on aspects of Celtic music, history, and folklore; a Celtic Harp Retreat; a newly established Piping Retreat; and sprinkled throughout are ceilidhs/ceilis and playing sessions where anyone can freely join in or enjoy as an audience.  Finally, the friendly ambiance and spontaneous interplay between artists and participants spark the exciting sharing of music, ideas, and knowledge, all reflected gifts from the fullness of a rich Celtic experience.
We thank you for coming and sharing this experience with us.
The Festival Board
We invite you to embrace music that reflects the rousing spirit of Celts past and present, whose songs haunt us with their pure beauty or make us laugh with their bold humor, and whose tunes, be they deeply rooted or newly composed, are as delicate as the lilt of a flute on the air or as explosive and exciting as the jigs and reels that fly from a fiddler's bow, lifting your feet right off the ground –music as compelling today as it was a hundred years ago.