Festival participants, please note these changes to venues, dates, and times.  We apologize for any inconvenience these changes may cause, and hope you can still make all the events on your wish list.
THURSDAY, 22 September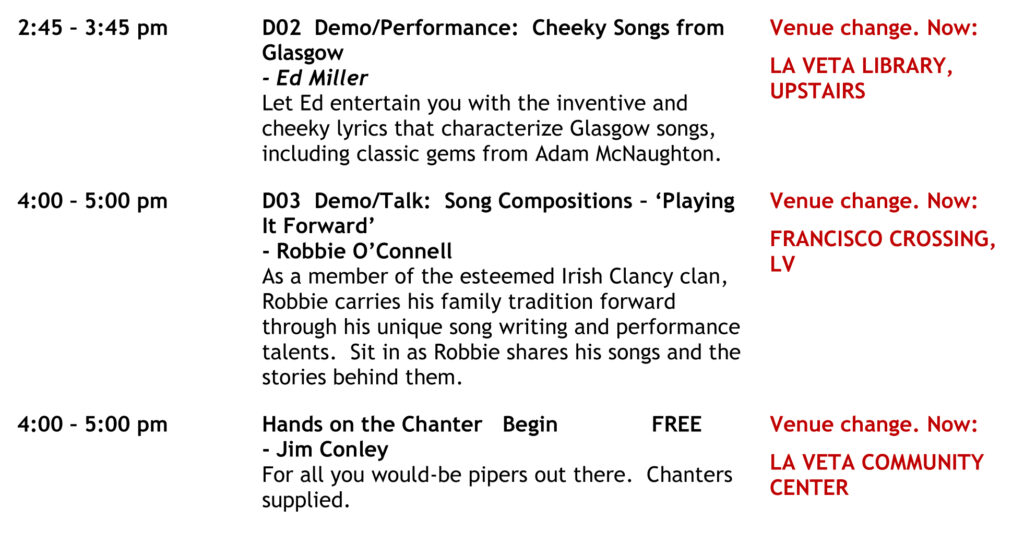 SATURDAY, 24 September
The High Kings Demo/Performance, 'Singing at Home & Singing at the Pub, Ireland Past and Present' originally scheduled for Saturday, from 10:15 – 11:15 am, moves to Sunday, from 9:30 – 10:30 am.

SUNDAY, 25 September