WELCOME TO THE 12th ANNUAL
SPANISH PEAKS INTERNATIONAL
CELTIC MUSIC FESTIVAL!
We would like to wish a warm welcome back to our former participants! Thank you to Carlos Nunez for the inspiration to keep up the same outstanding level of artists as we had with him last year.
We have managed to do just that with this year's fantastic bands, Altan, The High Kings, and The Outside Track….and the return of the unbeatable world class duo, Máire Ní Chathasaigh and Chris Newman!
You won't want to miss these Featured Performers!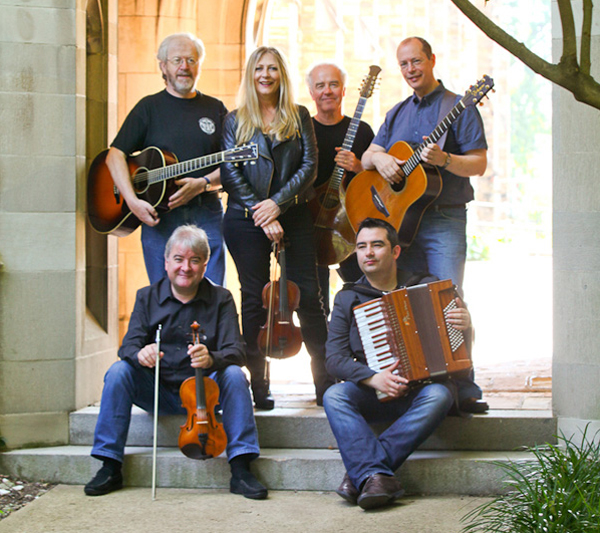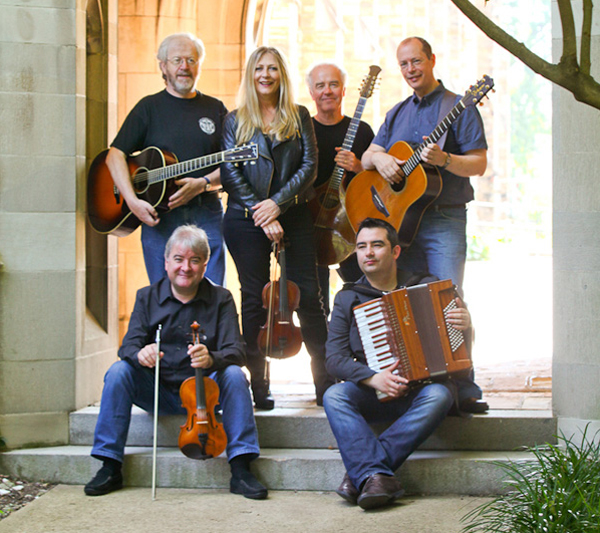 ALTAN – performing Thursday & Friday
No Irish traditional band in the last dozen years has had a wider impact on audiences and music lovers throughout the world than Altan.  
With their exquisitely produced award-winning recordings, ranging dynamically from the most sensitive and touching old Irish songs all the way to hard hitting reels and jigs, and with their heartwarming, dynamic live performances, Altan have moved audiences from Donegal to Tokyo to Seattle. Throughout, there has been the unwavering commitment of the band to bringing the beauty of traditional music, particularly that of the Donegal fiddlers and singers, to contemporary audiences in a way that brings out all its qualities and destroys none. In fact, Altan have always believed that Irish traditional music is a modern music in every sense and its growing influence and popularity have proved them right.
Be sure to register for the
Master Class with the members of Altan
Thursday at Uptop!
Fiddle: Mairéad Ní­ Mhaonaigh
Fiddle: Ciarán Tourish
Guitar: Dáithí Sproule
Bouzouki: Ciarán Curran
Piano Accordion: Martin Tourish
(Please refer to page 4 of the Registration Form for full details)
THE HIGH KINGS
To say that The High Kings are charting a new course for Irish ballad music – equal parts rousing and reflective, energetic and insightful – is an understatement. They are, essentially, marking out a new and bright era for Irish folk music, and aiming to bring a broad demographic along for the journey.
THE OUTSIDE TRACK
A stunning synthesis of virtuosity and energy, The Outside Track's marriage of Canadian, Scottish and Irish music and song has been rapturously received around the world.  Hailing from Scotland, Ireland, Cape Breton and Vancouver, its five members are united by a love of traditional music and a commitment to creating new music on its foundation.
Máire Ní Chathasaigh & Chris
Newman
The virtuoso partnership of England's premier flatpicking guitarist and "the greatest Celtic harper of our age" (LIVE IRELAND) has by now brought its unique musical vision to twenty-two countries on five continents. Chris and Máire have performed at over 175 folk, Celtic, arts, harp and guitar festivals in Europe, the USA and Australasia and have given almost two thousand concerts in venues large and small – from the tiniest of historic churches in England, Germany and Italy to palaces in Kyoto and Istanbul, London's Barbican, Sydney's Town Hall and the Philharmonie in Cologne. Together they have created one of the most distinctive voices in modern acoustic music. Their six duo and five solo CDs, instructional books and collaborations with many other luminaries of the Celtic, folk, swing jazz and bluegrass worlds express both the depth of their commitment to tradition and an eternally playful, curious and adventurous spirit.
Máirtín de Cógáin
A singing, dancing, story-telling bodhrán player who also is a noted playwright and actor.  He performs in his native Ireland and all over the U.S…. and between and beyond, too! An infectious personality, Máirtín pleasantly commands the attention of any collection of people, from a concert hall to an intimate porch.
Jerry O'Sullivan
O'Sullivan has been widely hailed as America's premier uilleann piper. His reputation for technical and melodic mastery of the instrument, an Irish bagpipe known for its subtlety and expression, is unsurpassed in the United States, and is demanding considerable attention overseas.
Ed Miller
Miller has been Hailed as "one of the finest singers to come out of the Scottish Folksong Revival" and as "one of Scotland's best singing exports." Originally from Edinburgh, he has for many years been based in Austin, TX where he gained graduate degrees in Folklore and Geography at the University of Texas.
Robbie O'Connell
O'Connell is a songwriter of vision, awareness and maturity. He has the ability to take an everyday experience or thought and turn it into an effective structured song. All his material is melodic and accessible and his keen sense of humour is never far from the surface.
Ben Miller & Anita MacDonald
This fresh and talented duo pairs driving dance tunes with expressive Gailic airs and songs, bringing their listeners a powerful combination of passion and grace.
David Migoya
David has a passion for traditional music – he's a world-class player of the Irish flute – and enjoys playing ice hockey. As a Bronx native, he's a die-hard Yankees fan, but roots heartily for the Avalanche, Broncos and Rockies (unless the Yanks are in town).
Arlene Patterson
A native of Glasgow, Scotland, Arlene's creative approach to teaching is well known. A regular clinician for the Suzuki Association of America, she is also a national judge for Scottish fiddle competitions and performs for dancing and Scottish events. Her day job is general music teacher in an elementary school.
Come to class prepared to have fun.