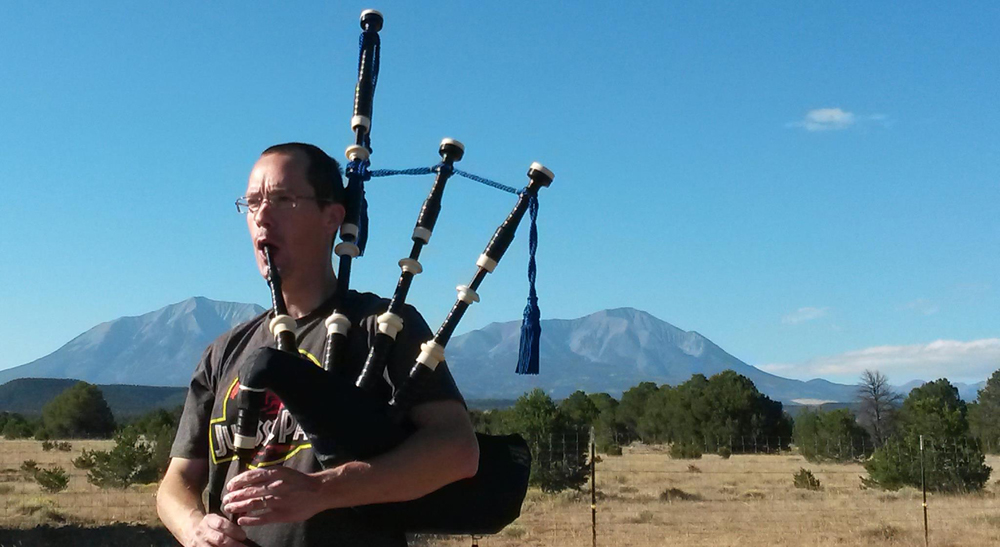 The Spanish Peaks Piping Retreat is sponsored by the Spanish Peaks International Celtic Music Festival, and will be held September 23-25, 2016, in La Veta, Colorado. The Retreat focuses on bellows-blown smallpipes or border pipes and brings top traditional artists to share tips, techniques and tunes. Highland pipers who have attended previous retreats have remarked about the freedom they find in playing smallpipes for musicality and expression, as well as the opportunity to play pipes with other instruments.
---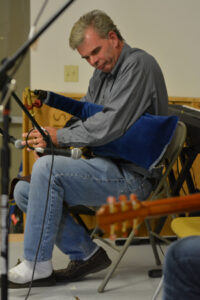 Instructors for this year's Spanish Peaks Piping Retreat will be Jerry O'Sullivan and Ben Miller.  Jerry, known worldwide for his uilleann piping, and a regular at the Festival, is no less talented on smallpipes.  Jerry is certain to share a special Irish tune, or two!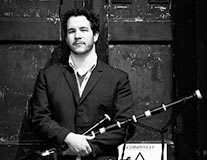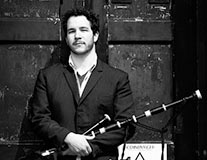 Ben Miller, from upstate New York, is charting his own path as a top-notch musician and piper.
These top-tier players will provide instruction for intermediate and advanced classes.
REGISTER FOR THE PIPING RETREAT ONLINE
---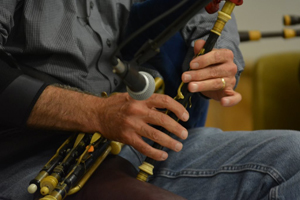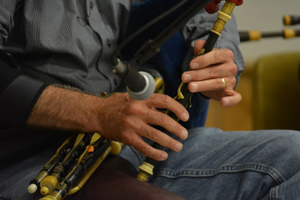 The Spanish Peaks Piping Retreat starts at 9 am Friday, September 23, and wraps up at noon on Sunday September 25, 2016, with a free concert, featuring Jerry O'Sullivan and Ben Miller on Sunday afternoon.
The fee for the Piping Retreat is $250. The Spanish Peaks International Celtic Music Festival features a wide array of workshops and concerts, so feel free to bring family and friends who can participate in, or observe, a number workshops ranging from singing to dancing, to cultural and historical presentations.
A new experience, initiated at last year's retreat, was the opportunity for members of the Piping Retreat to join with attendees of the Spanish Peaks Celtic Harp Retreat, and play a few tunes together.  It was a hit, so we will do it again this year.
Evening concerts rock the house!  This year's headliners are Altan, The High Kings and Outside Track!  Late night sessions are held after the evening concerts, so the music almost never stops!!
Email jim@sppipers.com for more information.
Registration form & information is here:
http://sppipers.com/?page_id=88
Cost is $250 for the full retreat.
---
Spanish Peaks International
Celtic Harp Retreat
Not too many people are referred to as legends during their life times. Máire Ní Chathasaigh is a living Legend in the Harp World, and the Spanish Peaks International Celtic Harp Retreat is fortunate in having her return for the fourth time as our primary Harp tutor.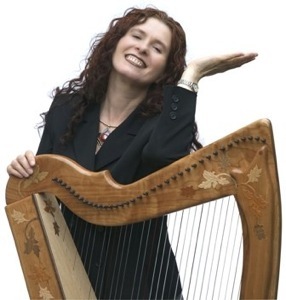 Many of our participants have experienced Máire's teachings, suggestions and knowledge and feel they owe a lot of their progress to her. Máire will be teaching the Retreat Class; there will be 10 hours of instruction spread out over Friday, Saturday and Sunday. This offering is for the high intermediate through Professional players.  The class size will be limited to ensure individual attention.
"This harp player has reinvented the traditional harp.  She and her S/O, Chris Newman, are indescribable, as his guitar virtuosity joins her musical genius.  How often to you get to hear someone reinvent an instrument, like Miles Davis on trumpet, Ray Charles on piano, along with Jelly Roll Morton, Fats Waller or Django Reinhardt on guitar, Jerry Mulligan on sax and Máire Ní Chathasaigh on harp.  Really.  Truly.  Good Lord, this woman is a wonder!!"

~Bill Margeson, The Chicago Irish American News
---
Spanish Peaks Celtic Harp Circle
Saturday, 24 September
1:15 to 2:30 pm
North By Southwest on Main Street, La Veta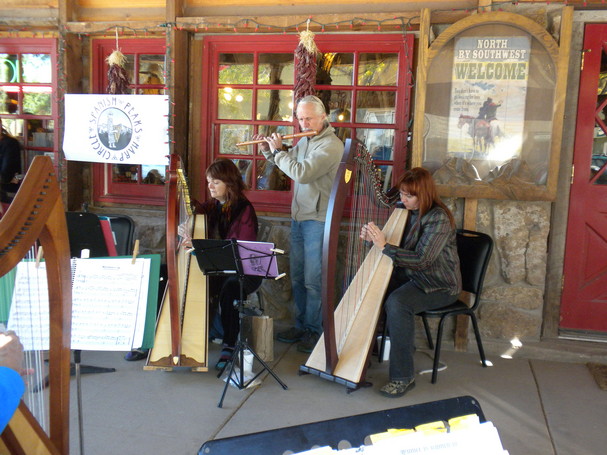 Each year, participants attending the Harp Retreat in Walsenburg graciously travel to La Veta to share their talents with us.  This year, the harp circle will gather on the porch in front of the North By Southwest shop on Main Street.  Julie Norem Hawley leads the circle, and welcomes all harp players and enthusiasts in town attending Festival events to join this informal group.  There's no charge, so come be charmed by the lovely, lilting sound of harps on the air.  Always a treat.
---
Spanish Peaks Harp & Piping Workshop
Saturday, 24 September
3:00 to 4:00 pm
La Veta High School
In 2015, the Spanish Peaks Piping Retreat initiated one of the most popular events of their program – a joint workshop conducted in partnership with the Spanish Peaks Celtic Harp Retreat.   Satisfied pipers and happy harpers reported the event was a great success and asked for more.  We listened, and are offering the workshop again this year.  We've even heard that there are folks coming this year just for this workshop. Imagine – a harp and piping jam.  Care to sit in?
---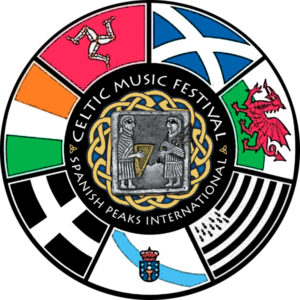 Get to know all of this year's Performers here,
view the Daily Schedules here,
and REGISTER TODAY for Early Bird Discounts!
Stay up to date with developing news concerning the Festival:
www.celticmusicfest.com/latest-news/
WE LOOK FORWARD TO CELEBRATING




WITH YOU AGAIN IN 2016!
Spanish Peaks International
Celtic Music Festival
P. O. Box 612
La Veta, CO  81055
888-950-8807
www.celticmusicfest.com